Hello everyone.  My name is Regan and I am in my fifth Masters class in Curriculum and Instruction, so only about half way.  I have decided that I am going to switch to the thesis route, so this will be my last class before I begin that work…I can't decide if that makes me a bit crazy or not!  This is my first online class, but I am not feeling that uncomfortable (so far) with the technology aspects of the course.  That may be "famous last words" as I get into some of these projects!  As I have been reading the blogs of my classmates, I think I might be in a bit of a different situation as I am not currently in the classroom.  I am a curriculum consultant, so I support teachers in the areas of libraries, literacy and social studies.
For the final project, it took me awhile to decide what to do.  I was pretty sure I wanted to do a personal journey into media, but which apps?  As Brooke said in her blog I am probably more of a consumer of social media than a contributor.
I have decided on two social media apps used commonly by students and two used "for school stuff".  The two social media ones are Snapchat (which many are doing) and Instagram.  I think I may be one of the last people on planet earth who is not on either of these – especially Instagram!  I just don't document my life in pictures usually, and my kids are old enough to have their own social media lives, so I don't document theirs.  But…it is time!  When I told my daughters I was getting these accounts, they were thrilled!  They couldn't wait to sign me up and start giving me tutorials!  I feel like I am so behind and that I may have slipped down the rabbit hole, folks!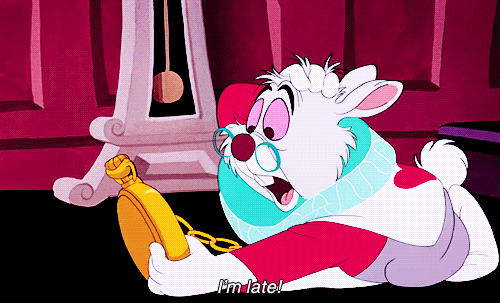 When it comes to Snapchat and Instagram, I am definitely going to look at the implications of how they are used – positively and negatively – including privacy concerns, bullying, sense of belonging, competition…  However, I also want to look at them from a media literacy perspective.  There are an entirely different set of literacy skills being used to communicate and comprehend the world using these two apps, and I would like to investigate that aspect as well.
The two educational-use apps are ones that I chose based on opinions I got when asking teenagers which apps they found most useful for doing their assignments and helping them with work.  There were quite a few – some really specific for particular subjects – but two that came up quite often were Duolingo (which surprised me) and PicCollage.  As a former Core French teacher for 15 years, Duolingo interests me, but most said they use PicCollage ALL the time for jazzing up assignments or for visual components of their work.  Does it have any educational merit, or is it just for show? I don't have a classroom of students I can use apps with over the semester, so I needed to choose ones students (and I) would use independently.
Ok – time to jump in, get my feet wet and get this party started!